Staffing
Head of Schools
Ms Eskelson - Hawkshead Road
Mr Ridley - Gwenenth Rickus
Assistant Headteachers
Hawkshead Road
Ms Ristic
Mr McCaul (Acting)
Gwenneth Rickus
Ms Patel
Ms Francis (Acting)
Admin Team
SENCO
Ms Atkins SENCO
Miss Melehi SENCO
School Business Manager
Mrs Din (Hawkshead Road & Brentfield Road)
Administrative Team
Mrs Din (School Business Manager)
Ms Cleide (Administrator)
Teachers - Hawkshead Road
Name
Year Group
Additional Information
Additional Roles
Ms Ristic
Nursery
Rainbow
Assistant Head & EYFS Lead
Ms McKay
Reception
Starlight
Ms Jaso
Reception
Galaxy
Ms Vatra
Year 1
Olive
PSHE Lead

Mr Hasnath &

Ms Patel

Year 1
Holly

Assistant Head

Ms Dela Cruz

Year 2
Birch

Ms Mohammed
Year 2
Cherry
Ms Blandine
Year 3
Magnolia
Ms Savova
Year 3
Pine

Ms Ryan

Year 4
Hazel
RE Lead
Ms Aziz
Year 4
Sycamore
Mr Hearn
Year 5
Eucalyptus

Mr Clancy &

Ms Myers

Year 5
Fern
Art & DT Lead

Mr McCaul &

Ms Shabana

Year 6
Hawthorn
Maths Lead & Acting Assistant Head
Ms Garland
Year 6
Mulberry

History Lead

Ms Dolan (Mon-Wed)

PPA
Gwenneth Rickus -Teaching Staff - Gwenneth Rickus
Name
Year Group
Additional Information
Additional Roles
Ms Sutton
Reception
Sunshine

Ms Patel &

Ms Ishmail

Year 1

Ash
Assistant Head & Inclusion
Ms Shahad
Year 1
Oak
Ms Cater
Year 2
Palm
Ms Beyene
Year 2
Maple
Ms Maher
Year 3
Cedar
Ms Faith
Year 3
Elm

Ms Raya

Year 4
Aspen
Assistant Head & Science Lead
Ms Cece
Year 4
Teak
Geography Lead
Mr Watson
Year 5
Chestnut
Ms St Cyr
Year 5
Juniper
Ms Francis
Year 6
Bonsai

Curriculum Lead &

Acting Assistant Head

Ms Smith
Year 6
Willow
Ms Sorrosal
Whole School
Spanish
Mr Watson
PPA
Teaching Assistants - Hawkshead
Name
Additional Information

Ms Sherica &
Ms Osei

Nursery

Ms Dian


Reception Galaxy

Ms Ozzie

Reception Starlight

Ms Tailor

Year 1 Holly

Ms Sonia

Year 1 Olive

Ms Aurora

Year 2 Cherry & Year 2 Birch

Ms Hiba
Year 3 Magnolia
Ms Shamaree
Year 3 Pine
Year 4 Sycamore
Ms Tahir
Year 5 Fern & Year 5 Eucalyptus
Ms Funmi
Year 6 Hawthorne & Year 6 Mulberry
Ms Jacqui
First Aider & Interventions
Teaching Assistants - Gwenneth Rickus
| Name | Additional Information |
| --- | --- |
| Ms Demetriou (HLTA) | Reception Sunshine |
| Ms Louise | Year 1 Ash |
| Ms Anna & Ms Seale (1:1) | Year 1 Oak |
| Ms Haynes | Year 2 Maple |
| Ms Haynes | Year 2 Palm |
| Ms Tanya | Year 3 Cedar |
| Ms Cherelle Francis | Year 3 Elm |
| | Year 4 Aspen |
| Ms Ligia | Year 4 Teak |
| Ms Barbara | Year 5 Chestnut |
| Ms McLeod | Year 5 Juniper |
| Mr Harvey | Year 6 Bonsai |
| Ms Shahina (HLTA) | Year 6 Willow |
| Ms Anna | First Aider & Interventions |
Sports Coaches
HAWKSHEAD ROAD & GWENNETH RICKUS
Clubs
We are pleased to announce that our new after school club will be starting from Tuesday 23rd November 2021.

Sport and Health Academy will now be the new provider. They will liaise with parents directly through their own booking system and will have their own contact details.
After School Club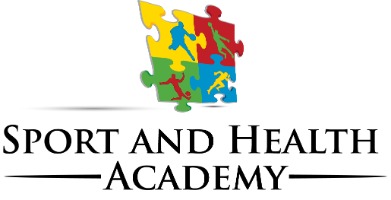 Sport & Health Academy run after-school club provision across both sites.
Catering
Chefs
Ms Iris
Ms Rosemary
Ms Crystal
Catering Assistants
Hawkshead Road
Ms Helen
Ms Florence
Ms Shazia
Ms Malian
Gwenneth Rickus
Ms Lolita
Ms Shanta
Ms Tracey
Ms Anissa
Ms Renuka
Cleaners/General Assistants
Ms Valerie
Ms Amelia
Ms Robina
Ms Dharmista
Music Tutors
Brent Music currently deliver the Music's Cool program. The music coordinator is Ms Dykes.