Early Years Foundation Stage
Welcome to the Early Years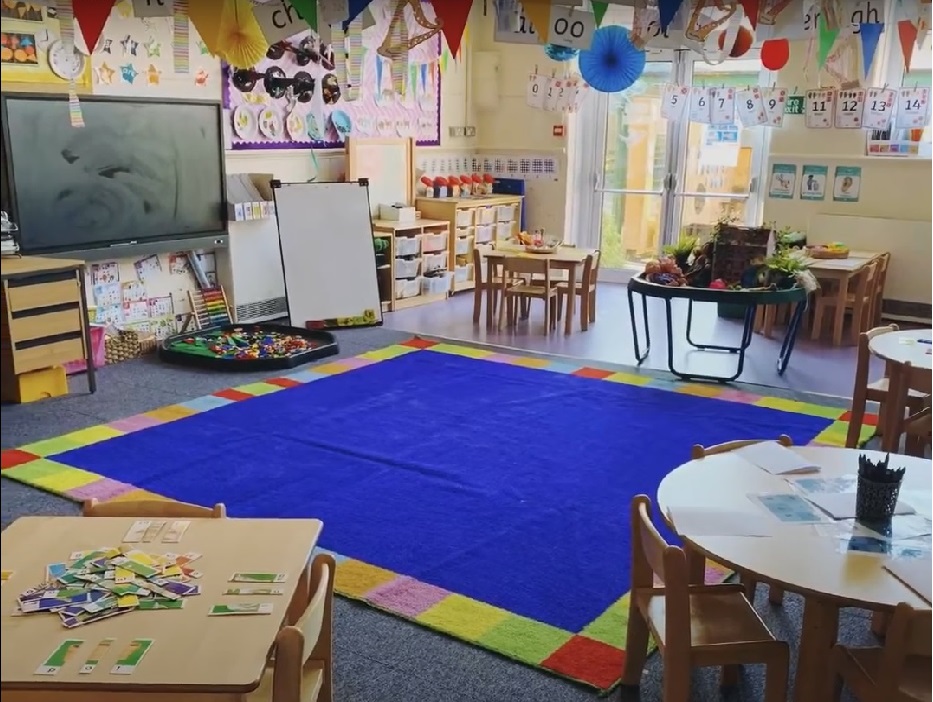 We look forward to getting to know your child and your family, and to a successful year together. For safety reasons and to help your child settle into their new class and the new environment, we ask that you please support and cooperate with the following.
Curriculum Development
When the children begin school, they will be learning about 'settling in' and covering all areas of the curriculum. They will learn to be more independent, and build more confidence and self-esteem. They will be making more friends and establishing some routines and rules within the school environment.
Please encourage your child to hang their own coats up as this helps them to recognise their name. Within the Early Years we ask parents to say goodbye to their children outside their classroom and let them come in on their own to organise themselves.
As part of the topic studies we will be looking at the differences between us when we were a baby and now. If possible, please bring in a photo of your child as a baby so we can talk about them. The photograph will go into their profiles.
We also use the interactive board for educational purposes, for example literacy, maths and various topics.
Information about Procedures and Safety Registration/Absences
It is very important for your child to attend school on time. The classroom doors are open at 8.45am and the children must be inside the classroom for 8.50am. After the gates are closed, the children still arriving will be marked as late. Leopold Primary School take attendance and punctuality very seriously as lateness disrupts your child and the rest of the class and they miss valuable learning time at the beginning of the day.
If there is another person collecting your child please inform the class teacher or ring the office to let the school know who will be collecting your child. A password must be given to them as we will not send your child home without it. The adult collecting your child must over 18 years of age.
Please inform teachers and office staff of any change of contact telephone numbers and change of address.
You must organise family holidays during school holidays. A list of term dates will be given to you in September.
Clothing
Please ensure your child's clothing and belongings are named. This includes scarves, socks, hats, coats etc. This helps identify lost property easily, especially when children are getting dressed for PE. If the weather is cold please provide warm accessories eg. gloves/hat for your child to wear outside.
Physical Education
Your child will have two Physical Education lessons a week in Reception, one which will be with the PE coach.
Snack-time
Snacks consisting of milk and fruit are provided every day for the children. You need to fill out a milk form which will be provided by your child's teacher.
Lunchtimes
If your child has a packed lunch please send it along in a named lunch bag. It is school policy for no chocolate, crisps, sweets, fizzy drinks or glass bottles to be allowed in your child's lunch. Remember to include a spoon for yoghurt. In nursery if your child is entitled to free school meals you need to inform the school office with a supporting letter from Brent. Parents do not have to pay for school lunches if they receive any income support. For further information please go to www.direct.gov.uk.
In reception, you still need to apply for free school meals. In the middle of term if you decide to change your child to pack lunch please inform the school office.
Jewellery
For health and safety reasons children are not allowed to wear jewellery except for small stud earrings. The children are not allowed to wear nail varnish to school.
Medical
If your child has any medical or dietary needs please inform the class teacher in writing. If your child needs special medicine please put this in writing and fill out the appropriate forms. We are not able to give any antibiotics.
Homework
Your child will receive homework on Friday – this must be returned the following Monday morning. This will be in the form worksheets, creative tasks or home learning activities to be uploaded to tapestry. A Reading record book will also be sent home and you are able to make a comment about your child's reading for the week. Your child will have a purple book bag to keep their reading book and homework in; these can be purchased from the office. Please take time to sit with your child to encourage their development and interests in letters and sounds, writing, maths and social skills. Please use pencil to write and colouring pencils to colour.
Behaviour and Playground Safety
We are trying to develop children's self-esteem and confidence in their ability to make choices in their play and to play safely and appropriately with other children. Things such as sharing, taking turns, being a nice friend, making good choices and waiting until peers have finished playing with a toy before they have their turn are all some important aspects. We want all children to feel safe and happy in their play and to be able to follow instructions from an adult.
Contribution
If you would like to come in to do an activity or read with the children, talk to your child's teacher. We will require a DBS check before you help. We encourage parents to come in and read stories, cook with small groups, do some art and crafts activities etc.
Lessons
Your child will have a thirty minute French lesson and music lesson, two physical Education Lessons and an hour of ICT every week.
Meetings
If you need to discuss your child's progress or talk to their teacher please make an appointment to see them.
Scooter Cupboard
Please ensure the scooters are kept tidily in the scooter cupboard. If you are unable to fit it in then the scooter must be taken home as it is at your risk to leave it. This area will be locked at 9.00am until 3.00pm. This space is only for Reception and Nursery children.
We look forward to a successful, positive and a fun year.
Staff List
Leopold Hawkshead
Ms Meighan- Nursery Teacher, Assistant Head & EYFS Lead
Ms McKay- Reception Teacher
Mr Thomas- Reception Galaxy Teacher
Ms Sherica and Ms Laila- Nursery Teaching Assistant
Ms Gill- Reception Teaching Assistant
Ms Jaso- Reception Teaching Assistant
Leopold Gwenneth Rickus
Ms Medrano- Reception Teacher
Ms Fernandez- Reception Teacher
Ms Demetriou – Reception Teaching Assistant
Ms Ligia- Reception Teaching Assistant
Updated 20/11/20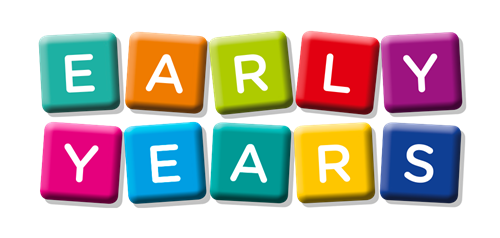 Reception Admissions Information
These are comments that parents made on their application when applying for a Reception place for September 2020
"I have chosen Leopold primary School because of the good reputation plus teaching system"
"We live on Outgate Road which is opposite the school, we have been impressed when we visited the school and look forward to seeing our child develop there."
"We have heard very good things about Leopold from friends and from Carolyn Downs, Brent Council's CEO and we liked the school when we went round it.
We think our son would settle in best here. We'd like the Hawkshead Rd site please.
"We have visited the school and the staff are very polite."
"I have heard it is a very good school"
"The school has excellent reviews"
"This school has a very good academic reputation"
"I feel my daughter will be very excited to be part of the Leopold community. I think this school will be a amazing opportunity for my daughter to grow and learn"
"I would like my child to attend Hawkshead Road. I really like the school curriculum and extracurricular activities provided to the children. This will provide an opportunity to my son to learn along with being engaged."
"My daughter currently attends this school and has shown dramatic improvement since hence the main reason for this school to be my first choice for her younger brother."
"I want my daughter to have the best early start to her education"
Topics
Autumn 2
Festivals and Celebrations
Julia Donaldson
Spring 1
Traditional Tales
Colours
Summer 1
Superheroes
Growth Mindset
Summer 2
Under the Sea
Reflections
Reception Timetables
Reception Weekly Timetable