Secondary Transfer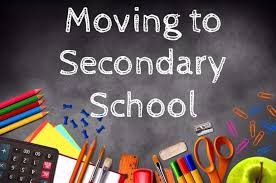 Apply for a secondary school place for September 2021
Children born between 1 September 2009 and 31 August 2010 are due to start secondary school, in September 2021.
How to apply
Process
The process has several stages
Plan and prepare -> Apply -> Respond to your offer.
If you do not live in Brent and you want a place in a Brent school, you will need to apply to the council that you live in.
Key dates
Please note that, due to coronavirus restrictions, secondary school open events are subject to change or cancellation. They may be also be held virtually online. You are strongly encouraged to check each school's website for the latest information about their open events.
September / October
School open evenings / open mornings (.pdf, 115.7kB)
1 September 2020 - Applications open
31 October 2020
Applications deadline
1 March 2021 - National offer day
15 March 2021
Response deadline
Second round of offers
15 March 2021
Deadline for applications and changes for the second round
Week ending 26 March 2021
Second round of offers
2 April 2021
Second round response deadline
Third round of offers
3 May 2021
Deadline for applications and changes for the third round
Week ending 21 May 2021
Third round offers
28 May 2021
Third round response deadline
September 2021
Children start school